Breaking down Elderly Care Options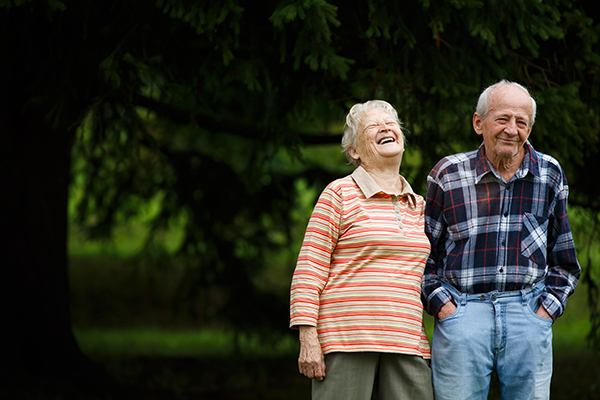 ---
Elderly care options include day centres, home care, residential care, and care homes. These terms can sound similar, but the choices are diverse.
---
Breaking down Elderly Care Options
The care options for looking after an elderly parent can seem confusing, and when you're stressed and tired, it can be difficult to know which way to turn.
Caring for an elderly parent can be very rewarding but it can also be emotionally draining, demanding and difficult. Balancing your family and work commitments with your loved one's care needs can leave you exhausted, which can lead to feeling like you're unable to cope.
The good news is that there is support out there. By organising care help, you may be able to look after your parent at home for longer, or find the right place for them to get the care they need to stay safe and well. Luckily, there are affordable live in care services available for you.
In-home help
This is a form of live in care for elderly at home that takes place in your parents' house. You can hire a carer to come into your parent's own home and lend a helping hand and friendly face.
They can assist with anything, from household chores, popping out to the shops, making tempting snacks or helping out with bathing, dressing and going to the loo. The level of support can be tailored to your loved one's needs and ranges from just a few hours, to live-in helpers that provide complex nursing care and supervision throughout the day and night.
Live in care can be a great option as your parent can stay in a familiar environment with all their favourite objects, friends and pets nearby.
---
They can also maintain their regular routines and rituals, which can improve function, independence and wellbeing, especially if they have dementia.
---
It is always a good idea to work out how much help your parent needs, the time of day when they struggle the most and the budget you have available, so that you can find the very best and affordable live in care for the elderly for your family.
Using an introductory agency like Hometouch will provide you with reassurance that the caregiver has undergone all the necessary checks and has had their references followed up, as well as allowing you more control to choose the right person for your family.
Day care centres
Centres are available for the elderly to socialise and enjoy new activities and hobbies in a safe, supportive environment. They are usually held on weekdays and can provide a way of accessing care, as well as keeping your parent intellectually and socially stimulated.
They can also allow you to work, rest or play a little, knowing that your loved one is safe and well-cared for.
There are many day centre options for individuals with different needs and some specialise in caring for people affected by specific conditions, like dementia.
Contact social services for a care assessment to see whether you're loved one can get funding, or access a local authority service, or check to see if any local private care homes offer day care.
Sheltered accommodation
If your parent still has a reasonable level of independence and doesn't need nursing care then sheltered housing could provide the little extra support they need.
The properties are usually self-contained flats with some shared facilities. Your parent can live independently, with the freedom to do as they please, safe in the knowledge that help is at hand if they fall, become unwell or have other problems.
A warden is usually close by to oversee maintenance and keep the communal areas clean and tidy. There are also emergency alarms in each flat, so that your parent can call for help when in need.
Properties can be rented or bought, but they are really only suitable for people who are still functioning well and able to wash, dress and use the toilet by themselves.
Residential care
Sometimes illness, dementia, mobility problems or your own home and work responsibilities mean that the caring demands are simply overwhelming.
Your parent may need help with self-care, or if they have Alzheimer's they may suffer from sleeplessness and agitation and be prone to wandering, meaning that it is unsafe to leave them unsupervised.
Home-care can help provide help and support but sometimes finding a residential facility is the best decision for the safety and wellbeing of your parent and the needs of your family.
---
If the time comes when you feel your parent needs to move to a residential home, remember that you can still be actively involved in their care and an ongoing source of support, love and entertainment.
---
By working together with care home staff you can ensure that your loved one stays comfortable, happy and well until the end of their days.
Sometimes family feel guilty for arranging care support, but it's important to remember that by arranging live in care for elderly at home, you are ensuring their longevity and wellbeing, which in turn will enable you to spend more time with them throughout their twilight years.
Care assistance can leave you free to rest and recharge the batteries, knowing that they are safe and well cared for. It can also leave you both free to enjoy time together, free from some of the burden of chores and caring. Hometouch offers affordable live in care for the elderly. Contact us for more information.