7 easy ways to make your home dementia friendly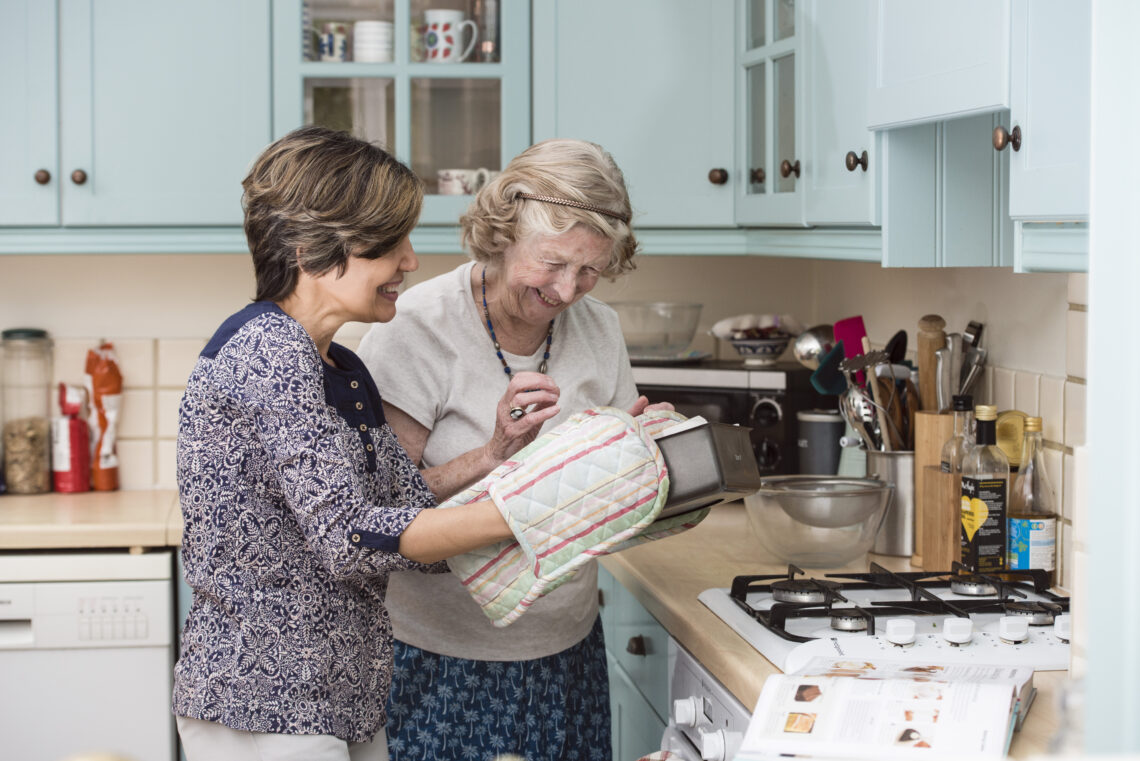 Take a look at our simple tips on making a home safer for someone with dementia. Whether you've got a loved one with dementia staying with you, or you're looking for ways to help someone in their own home, these steps can help them live happily, safely and with dignity.
Speak to one of our knowledgeable care advisers about Hometouch's high quality live-in care service
Label rooms and drawers
Labelling rooms might sound over the top, but for someone with dementia, they can be extremely helpful. Unforgettable offer a pack of signs for different rooms or drawers, or of course you could make your own.
Keep hazards stored away
Things like kitchen knives and cleaning chemicals should be kept out of sight, and possibly even locked away, as if your loved one is confused they can be dangerous.
Keep lighting natural
Losing track of time is a common symptom of dementia, so avoid confusion by opening curtains during the day to give your loved one the context that it's daytime.
Easy-to-read clocks
Installing prominent clocks can also help your loved one keep track of time. Take a look at some of our top picks for dementia-friendly clocks and watches.
Ensure floors are safe
Tape down or remove any rugs and clearly mark the edges of steps where possible, particularly top and bottom steps. This can reduce the risk of trips and slips.
Take care of the bathroom
The bathroom can be a particularly hazardous area for elderly people, especially if they have dementia. We've put together six of our top bathing aid recommendations.
Plans and noticeboards
Having visible reminders can be very useful when it comes to making a home dementia friendly. Try putting a whiteboard somewhere your loved one will see it, and write notes such as 'Carer coming at midday' or 'Daughter picking you up for doctor's appointment 9am on Friday'. This will help to minimise confusion and distress.